[1BHF] Iz how we do
[1BHF] CHAIN OF COMMAND
COMMANDER
Ensio Tosolini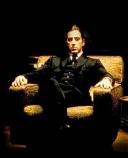 MAJOR
ENVOY
VegasTies



MAJOR
S-1 PERSONNEL
TIGG


MAJOR
S-2 INTEL
SHERRY


MAJOR
S-3 OPERATIONS
___NAME___


MAJOR
S-4 SUPPLY/BANK
LITTLE MAFIA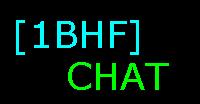 [1BHF] AKA: 1 Big Happy Family was started on the 18th
of September 2008. The organization is a frontrunner
of being the most organized and responsive families
for the Mobsters game. All members are grown
within the family from the ground up, and every
member has support through a thought out, and
structured Chain of Command. The Chain of Command
also allows ambitious players to ascend through
the ranks in search of promotion and power through
numbers, while at the same time allowing all
players to play their own style. We will not tell
anyone how to play, but we will talk strategy all
day. It is only requested that you contribute
your force in the same way that others contribute
to your cause.
The initial concept came when there was a collective
frustration with the broadcast/bulletin organized
family. 1BHF has become a haven for many Mobster
addicts and casual players alike. This is a great
place for new players to get a jump on the game
with the Ďaddsí from within the family, and also a
great place for new players to learn the basics of
finances, equipping their mobs, and leveling.
Seasoned players will enjoy the responsibility and
rewards of leadership positions, and a structured
environment for passing on knowledge to their juniors.
Led by an Active Duty Army Infantry Captain, the
family will hit and defend as one with the
smallest force necessary. Once a target is IDíd,
punches from those outside of the level ranges
will be followed by attacks from those that are
close to the target. If the hospital gets in the
way, we turn to our designated bankers. With the
organization broken down into five companies of
100, we should not need any outside connections
for our largest mobsters, and we will be able to
divide and conquer sending 100 soldiers to fight
five separate wars if needed.
This is considered to be an adult game because of the
content, but disrespect will not be tolerated.
Being rude on rough streets will put you in the
ground sooner than later, so we stick with the
polite, but strong policy.

Those interested in organizing or forming under
our structure should contact the Battalion S-1 or
the family Envoy. Donít ever stop making the money and MOB UP!
.
PAGE POWERED BY PIE



For any corrections, changes or updates please click on the logo above to email me. Thanks!